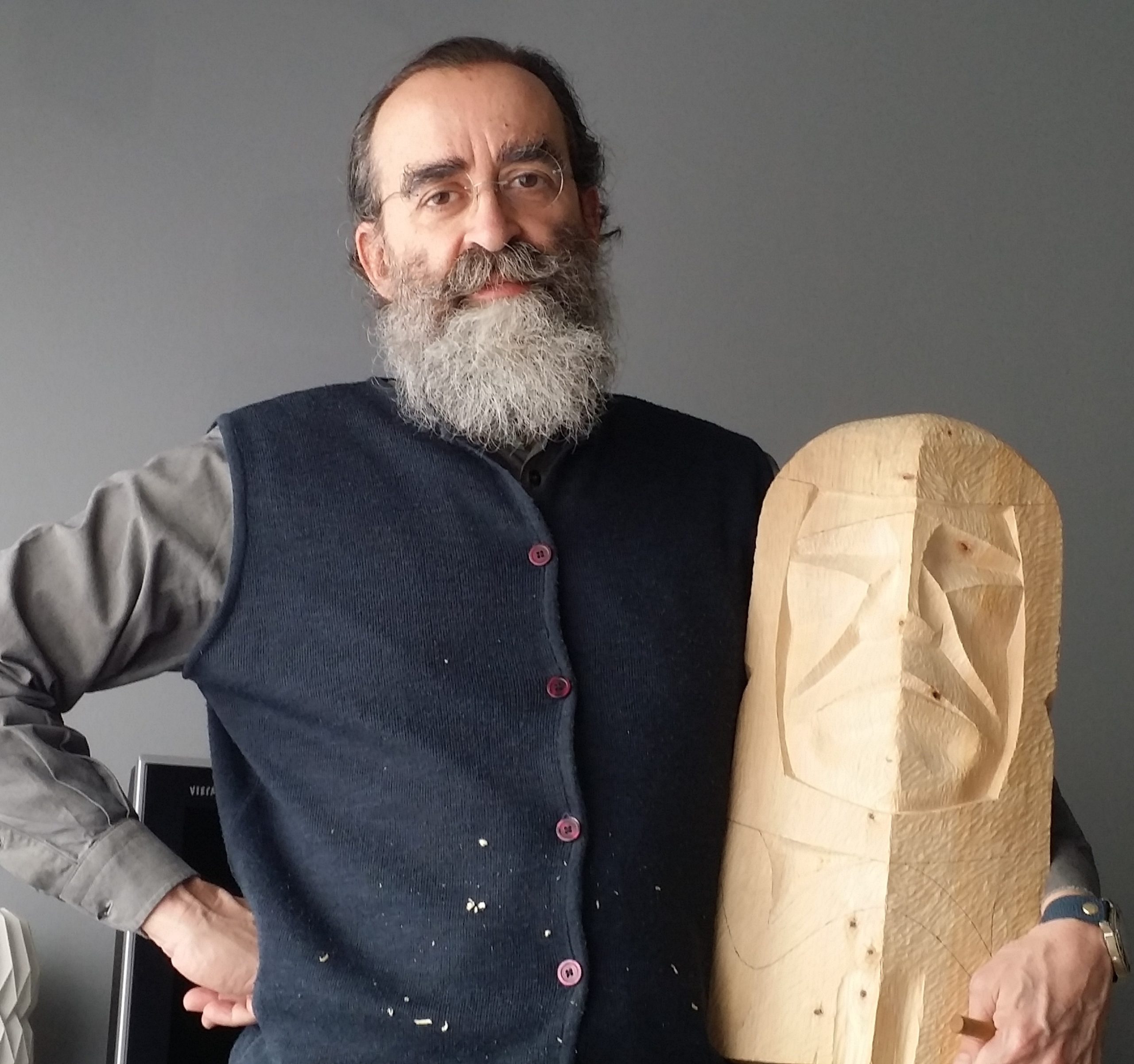 Francesc Punsola, (Barcelona, 12 January, 1966), is a multifaceted artist, difficult to pigeonhole in the usual labeling of different artistic styles.
A pioneer of urban graffiti in the 1980s, under the alias Frank Trepax, an advertising illustrator with a prominent career, and creator of impressive eco- graffiti in which, combining art and nature, he manages to give additional meaning to natural spaces. It is worth noting that although much of his work is of an ephemeral nature, many of his graphic creations remain in the collective imagination.
His most recent pictorial work illuminates an absolutely original artistic discourse, disconcertingly rich, and is no stranger to a critical, humanistic and demystifying perspective.  It is the best example of a mastery of drawing and multiple artistic techniques that allow the artist to quote, invoke, and recreate every corner of the artistic tradition from primitive art to the avant-garde of the 20th century, pop art or the graphic language of comics.
In 2021 on the Dipòsit de les Aigües  (Water Reservoir building, architects Gaudí- Fontseré) in Barcelona and commissioned by Pompeu Fabra University for the UPF-Art Track collection, he created the imposing painting of the Punktocràtor, whose creation process was captured in the documentary De Rerum Natura.
Email: info@francescpunsola.com
C/ Ramon Turró 100 – 104, 1º 9ª, 08005 Barcelona
Email: info@francescpunsola.com
C/ Ramon Turró 100 – 104, 1º 9ª, 08005 Barcelona